In order to effectively promote the Netherlands on a global scale, we need a good understanding of the markets visitors come from. Collaboration with other market parties is also crucial. NBTC selected two methods for doing just that: an international network of offices and the alliances we form. Examples include those in Japan, Brazil, China and Russia.
Our offices and branches in foreign countries provide us with local market knowledge and local networks. We have an international network of eleven offices and three branches, in addition to the NBTC headquarters in the Netherlands.
The office locations in our network were selected with great care. How many visitors come from a specific country or region? What is their market potential and how much do they spend in the Netherlands? We focus primarily on visitors who can contribute to the economic value of the tourism sector and destination 'Holland'.
The Netherlands (headoffice)
NBTC Holland Marketing (Netherlands Board of Tourism & Conventions)
Prinses Catharina-Amaliastraat 5
2496 XD Den Haag
The Netherlands
Phone: +31 (0) 70 3705 705
Belgium
Nederlands Bureau voor Toerisme & Congressen / Office Néerlandais du Tourisme & des Congrès
Louizalaan 89
B-1050 Brussel/Bruxelles 5
Belgium
Country Manager: Bram Straatman 
bstraatman@holland.com
China
Netherlands Board of Tourism and Conventions
Rm 1603, Building 3, China Overseas Plaza
No. 8 Guanghua Dongli, Chaoyang District
Beijing 100020
China
Country Manager: Eddie Yang 
eyang@holland.com
France
Office Néerlandais du Tourisme et des Congrès
20-22 rue des Petits-Hôtels
75010 Paris
France
Country Manager: Roger Strijland 
rstryland@holland.com
Germany
Niederländisches Büro für Tourismus & Convention
Erftstraße 15-17
50672 Köln
Germany
Country Manager: Bram Straatman
bstraatman@holland.com
Italy
Ente Nazionale Olandese per Turismo e Congressi
Consulate General of the Netherlands
Via Gaetano Donizetti 20
20122 Milano
Italy
Country Manager: Mirjam Wortmann 
mwortmann@holland.com
Japan
Netherlands Board of Tourism & Conventions
NK Shinwa Building 5 F  
5-1 Kojimachi, Chiyoda-ku
Tokyo 102-0083
Japan
Country Manager: Harue Nakagawa 
hnakagawa@holland.com
North America
Netherlands Board of Tourism & Conventions
215 Park Avenue South
Suite 1302 
New York, NY 10003
U.S.A.
Country Manager: Antonia Koedijk
akoedijk@holland.com
Russia, Brazil & South-East Asia
Programme Manager: Carola Muller - van Rijn 
cmuller@holland.com
Scandinavia
Holländska Kongress & Turistbyrån
Peter Myndes Backe 9
SE-118 46 Stockholm
Sweden
Country Manager: Titti Lagerfeldt Gelhaar 
tlagerfeldt@holland.com
Spain
Oficina de Turismo y Congresos de Holanda
Pso. Castellana 77, planta 2
28046 – Madrid
Spain
Country Manager: Jeannette Varela 
jvarela@holland.com
United Kingdom
Netherlands Board of Tourism & Conventions
2nd floor Portland House
Bressenden Place
SW1E 5RS London
Verenigd Koninkrijk
Country Manager: Sandra Ishmael
sishmael@holland.com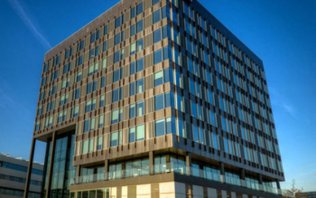 You can easily reach NBTC Headoffice in The Hague by car or by public transportation.
Read More